GIVE US 2 MINUTES OF YOUR TIME
We'll give you 200 years of ours.

Ronnefeldt celebrates its 200th anniversary

An excellent reason to thank you for your loyalty. We are giving away an exclusive journey into the origins of tea with the Ronnefeldt Tea Academy®.

Get ready to join us on the historical journey of a family-run tea trading company – from its foundation by Johann Tobias Ronnefeldt in 1823 to the present day and into the next 200 years.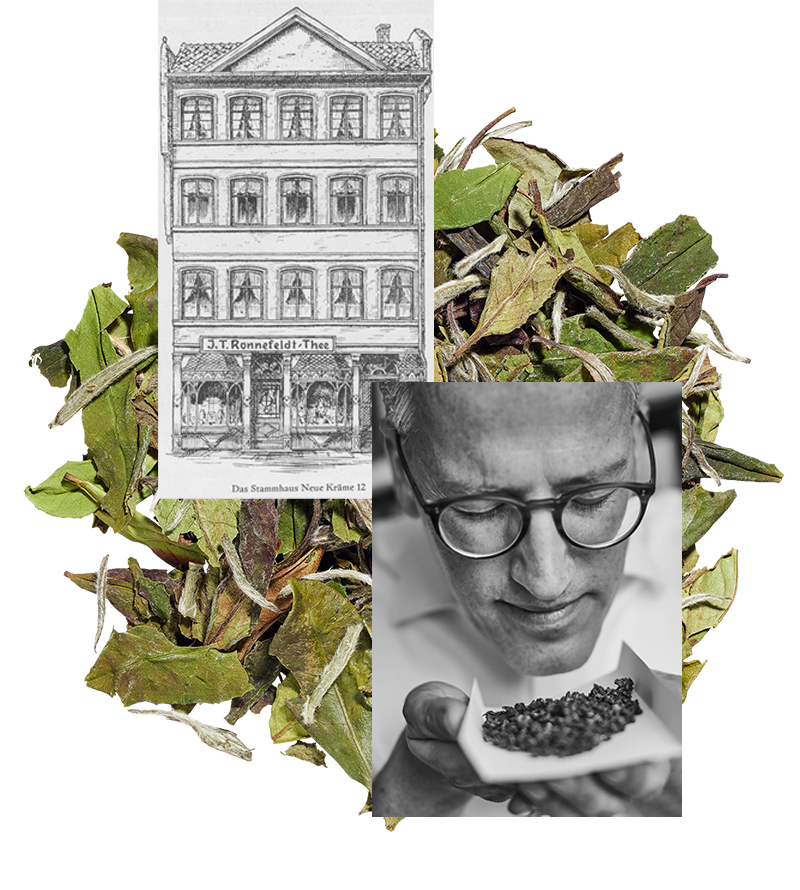 WE WOULD LIKE TO SAY
THANK YOU
Passion and visions of tea

The question of the recipe for success of a 200-year-old family business may be easier to answer than one might think. I am convinced that it is our passion for tea that has driven us tirelessly over generations.

When Johann Tobias Ronnefeldt set out in search of the finest teas from distant lands in the early days of the 19th century, he chose a challenging path. For me, this makes the task of continuing this traditional company with vision and pride all the more a matter of honour.

The ability to enjoy a cup of Ronnefeldt tea after two centuries is thanks to you as loyal partners and great customers. Together with you and our passionate employees, we have managed to become one of the world's leading tea brands in the upscale hotel and catering industry. We are so proud.

Thank you for our enriching partnership and the trust you have placed in us over the years. I look forward to continuously inspiring you with gourmet tea of the highest quality and to writing further chapters in the history of tea together.

Looking to the future with great anticipation: The Next 200 Years Of Tea Excellence

Sincerely,

Jan-Berend Holzapfel

TEA CONNECTS
and makes us grateful
Tea allows us to spend time together with the people that are closest to us. Devoting time to tea means reconnecting with oneself. Serving high-quality tea also means treating your guests to something special.

We look back on two centuries of exciting tea history with formative partnerships: from the highest levels of the hotel and catering industry to the national tea trade and our international authorized dealers.

We highly value your feedback and always welcome the opportunity to exchange ideas. This is the only way we can continue to grow.
"Not a single day without tea - professionally and personally, Ronnefeldt has become indispensable in my life.

Through my three specialty stores in Hofheim, Bad Soden and Königstein, I am constantly in exchange with my consultant and I always greatly appreciate the highly competent and reliable communication, as well as having Ronnefeldt as a strong partner by my side. This is not taken for granted - thank you very much for that."
Anna-Sophie Schwabe – Owner of Anna's Tea & Gifts in Hofheim, Königstein, Bad Soden am Taunus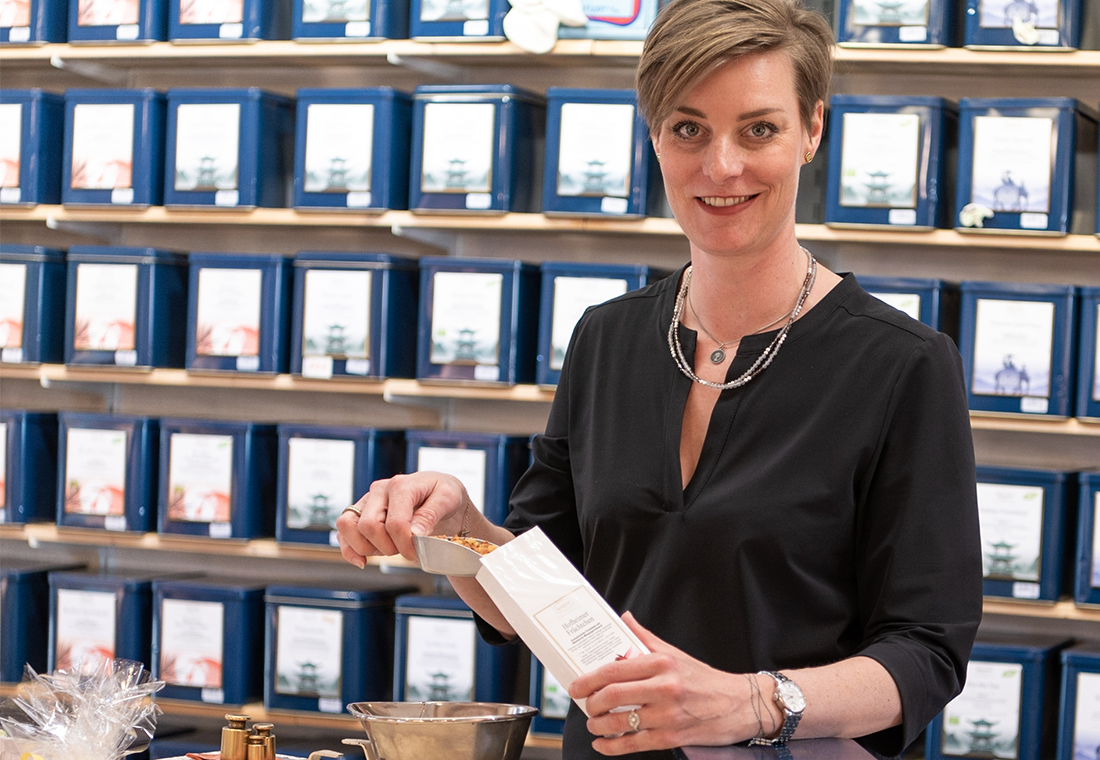 "As a Ronnefeldt TeaMaster® Gold, I, along with my family and my team, extend heartfelt congratulations to Ronnefeldt on this grand anniversary and express my gratitude for the decades-long successful collaboration!

Located in the rural south of Germany, we offer our guests the largest selection of loose, exquisite Ronnefeldt teas with over 80 varieties. Alongside "Gillitzer's Bavarian Teatime," a Chinese tea ceremony, tea tastings, and tea workshops, we provide highlights of international hospitality.

A carefully prepared cup of tea works wonders and creates a magic of hospitality. Ronnefeldt and its team support us excellently with everything necessary for the best tea. We gladly rely on this support in the future as well!"
Marcus W. Eismann – Hotelier, Alpenhotel Wittelsbach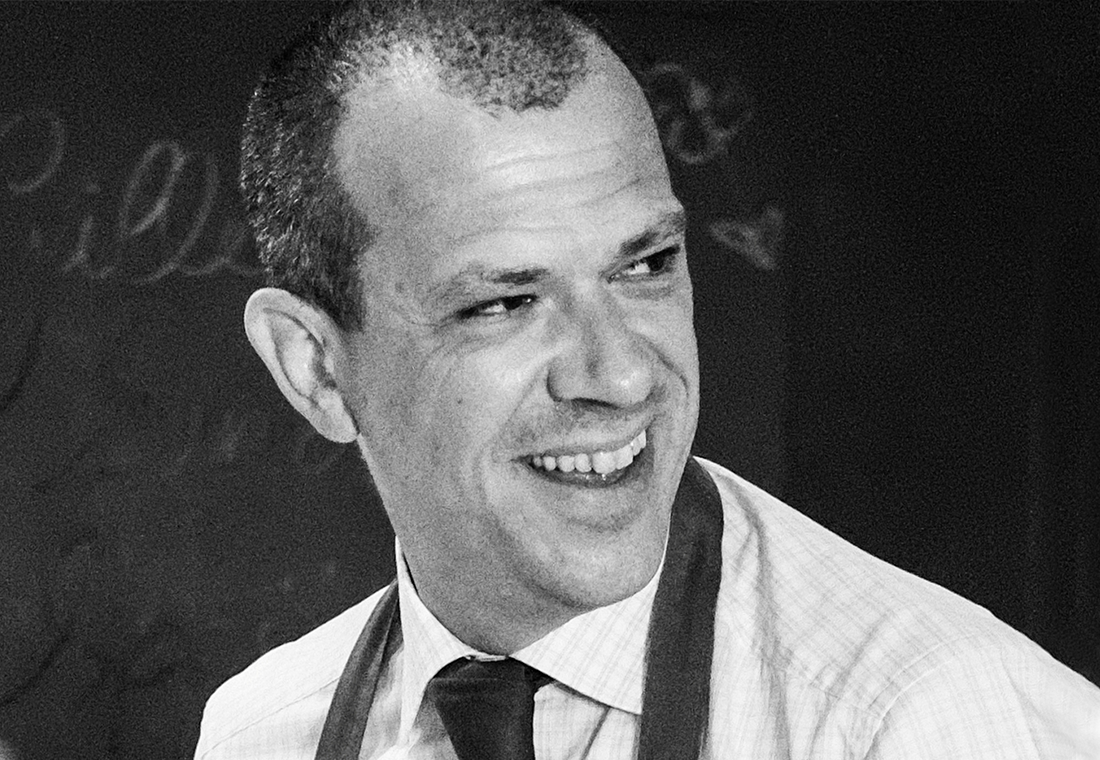 "We – and our hotel, conference, and restaurant guests – appreciate the high-quality and extensive selection, as well as the excellent and personal advice, particularly. With the regular trainings from Ronnefeldt, we can also inspire all employees for the topic of tea."
Christoph and Anna-Lena Tacke – Tenant of the Vogelsburg Volkach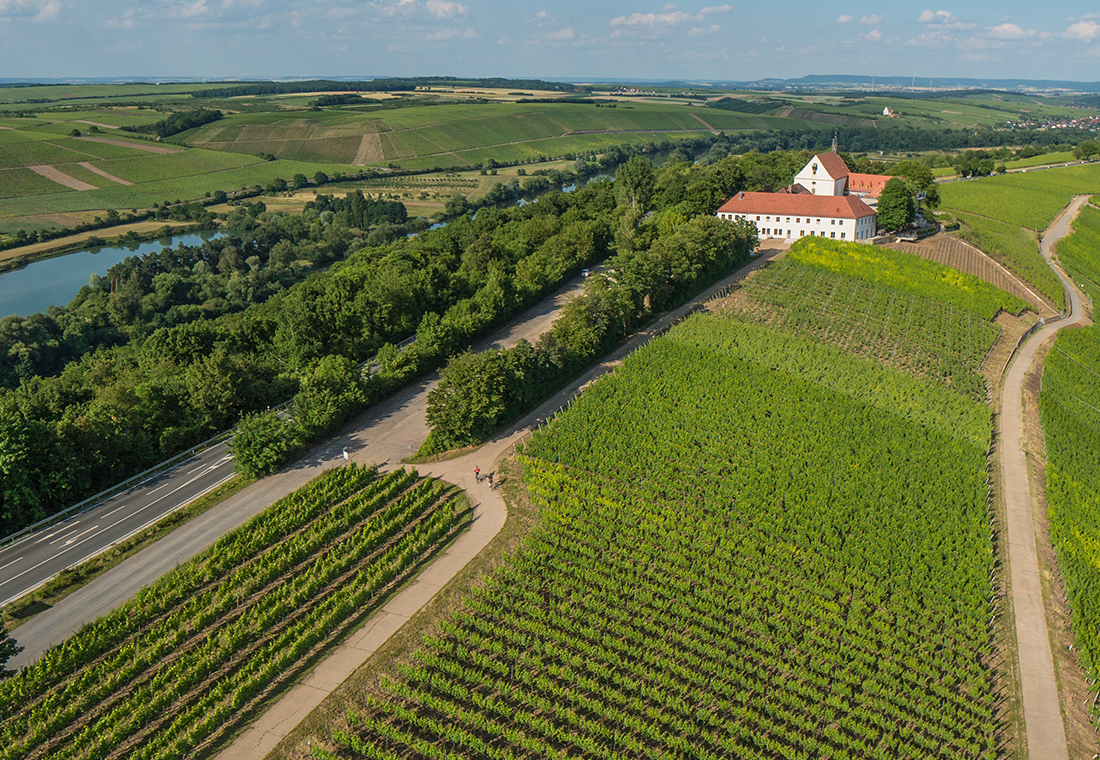 "We chose Ronnefeldt based on the tradition of the house and its unwavering commitment to quality.

With 200 years of tea enjoyment tradition and constantly creating new and exciting blends, one can't help but be enthused. Of course, the support and training of our staff through tea seminars were also decisive factors in choosing Ronnefeldt."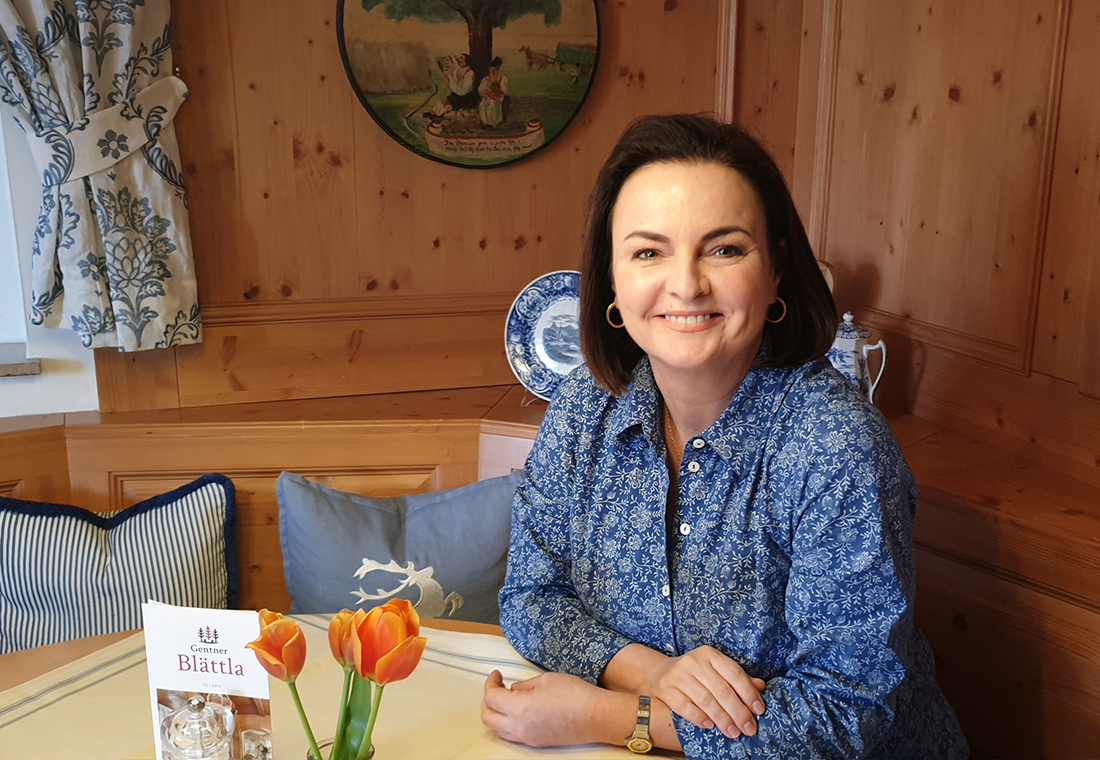 "For over 25 years, we have been offering our guests the excellent assortment of various tea varieties from Ronnefeldt. Our guests enjoy the good tea at all times of the day, and our employees have already had the opportunity to participate in very informative tea trainings on-site. Throughout all this time, we have always been able to rely on the excellent service of Ronnefeldt.

Thank you very much for the consistently good support and assistance, and congratulations on your 200th anniversary."
Bettina Bienlein – Director, Bildungshaus Kloster Schöntal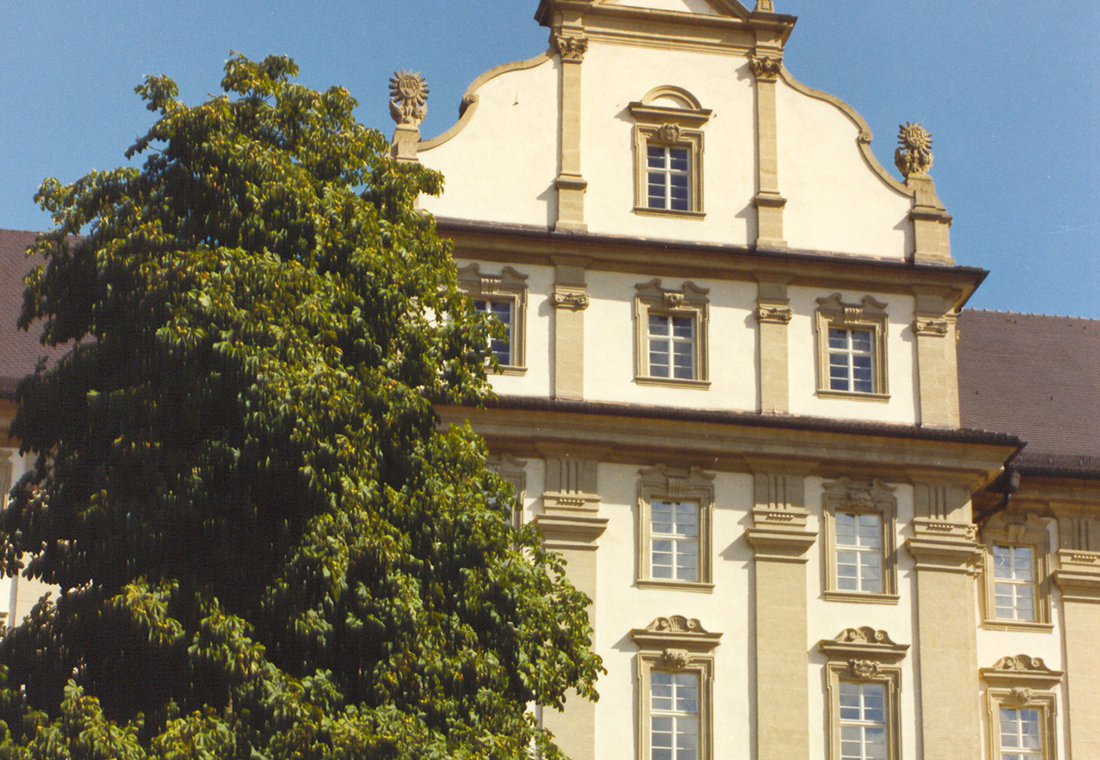 'When I was a young man in Austria and Germany, working in various luxury hotels, the tea selection was rather second-rate.
It's so gratifying to see the progress that the Ronnefeldt family contributes to every day. That's why it is a real pleasure for me to act as an ambassador for tea here in South Africa. My company supplies many well-known hotels on the southern tip of Africa.
It's a shared success story that I am very proud of.'
Gert Tuppinger – Authorised Dealer, South Africa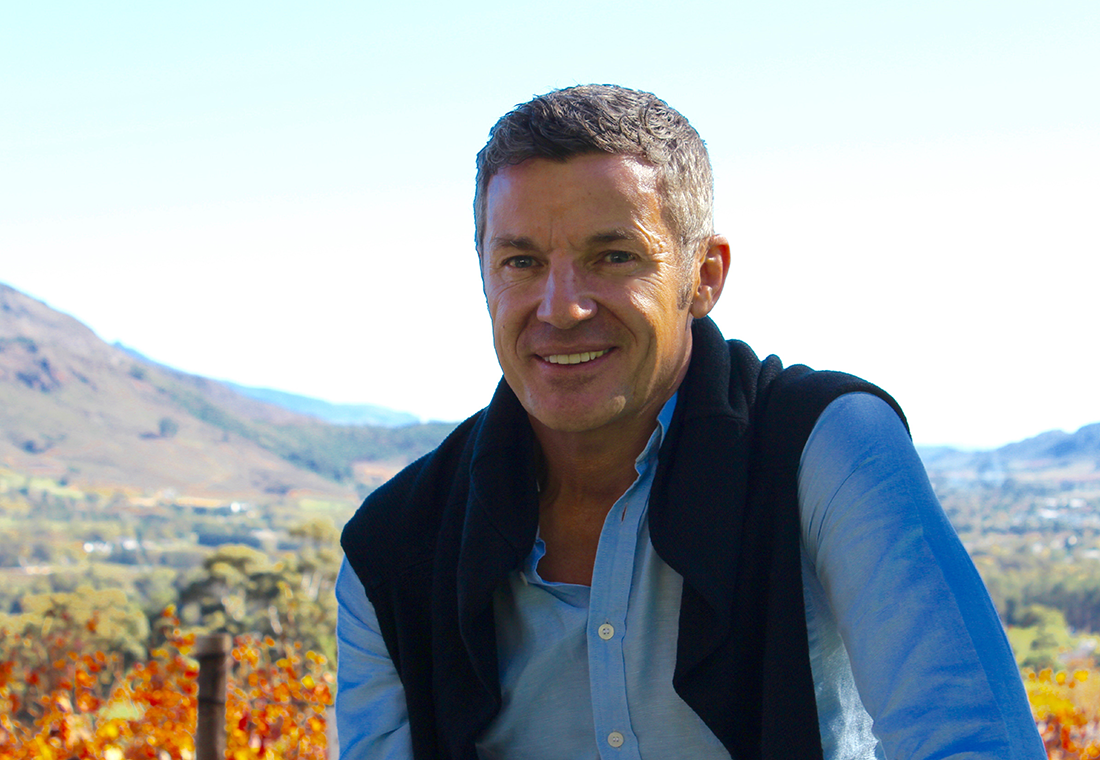 'For me personally, tea means a moment of absolute calm and relaxation as well as a little break from the stresses of everyday life. That's why it's so important to me to give our guests precisely this experience, and Ronnefeldt is the best possible partner when it comes to appreciating tea. One place we can achieve this is in our Wohnhalle, Hamburg's living room, which is the perfect location for a tea ceremony and where not only our guests, but occasionally even my family and I enjoy tasting a wide variety of teas.'
Ingo C. Peters – Managing Director, Fairmont Hotel Vier Jahreszeiten Hamburg, Germany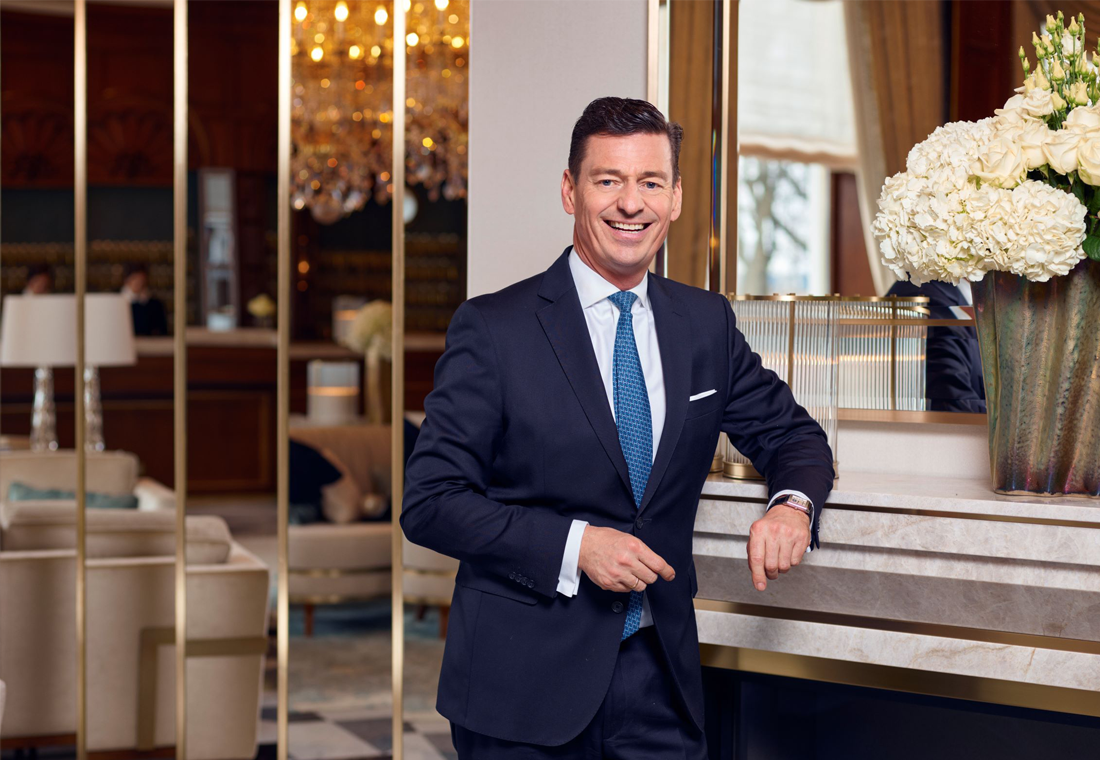 'Tea has played an important role in my life since I was a child. My parents always drank Ronnefeldt tea. Today, I have been selling Ronnefeldt products in my shop for over 25 years and can always rely on its high quality and purity. I especially appreciate my personal relationship with my contact at the company.'
Joachim Bentrup – Owner of Bentrup Tee & mehr in Langen, Germany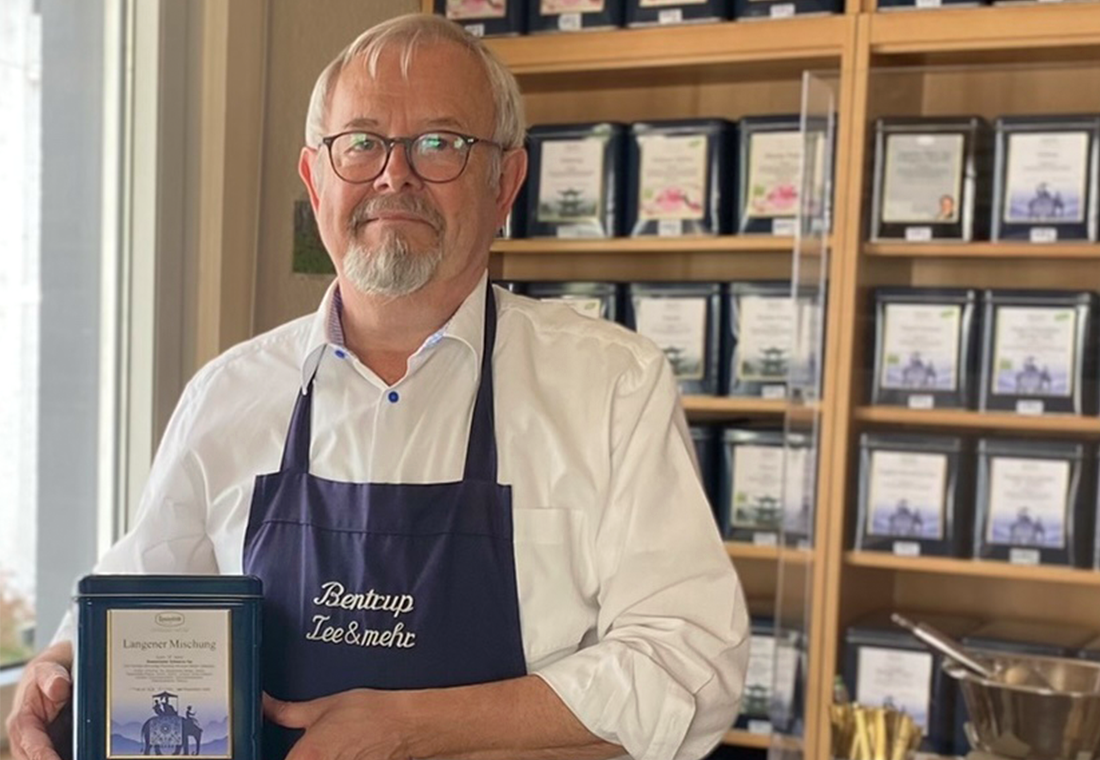 'Tea gives me comfort, strength and time to stop and breathe. It brings people together, reflects our diversity and has always fascinated me. The passion for excellent tea is what Ronnefeldt is all about.'
Katharina Eismann – Management Assistant at Alpenhotel Wittelsbach and Ronnefeldt TeaMaster Gold®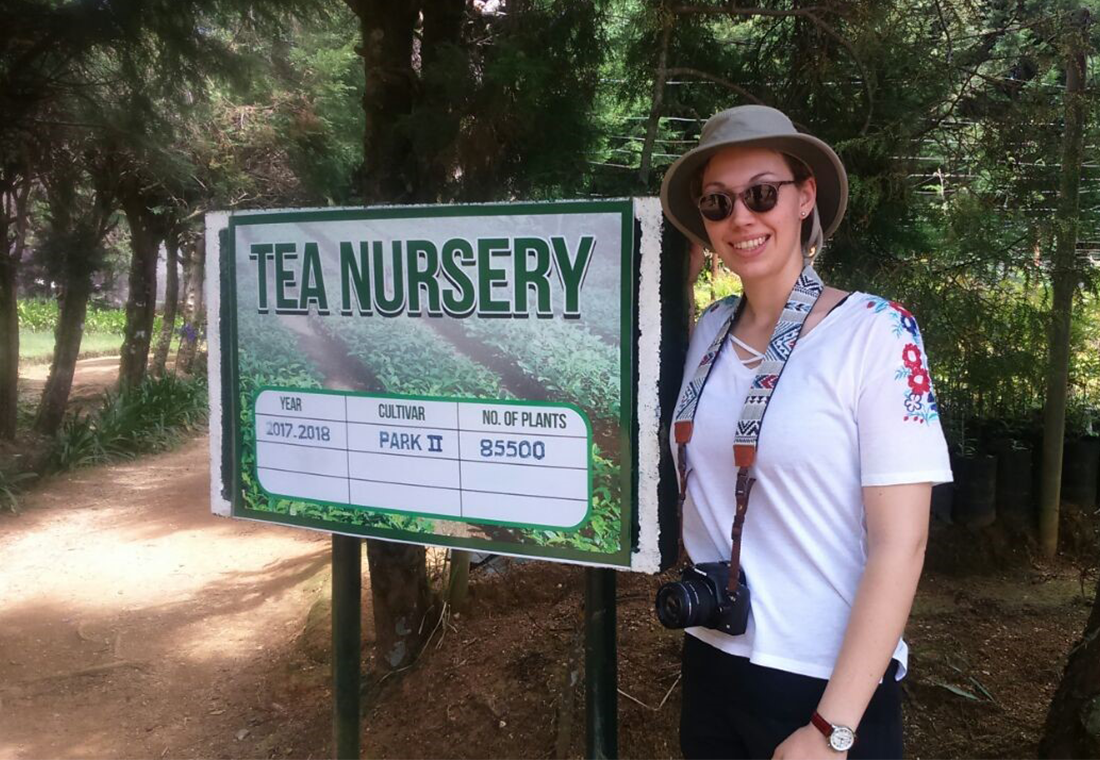 FINEST TEA ENJOYMENT
to toast 200 years of tea history
To mark Ronnefeldt's 200th anniversary, our tea tasters have selected a particularly delicious anniversary tea: The 1823 Anniversary Edition Royal White Tea & Cassis.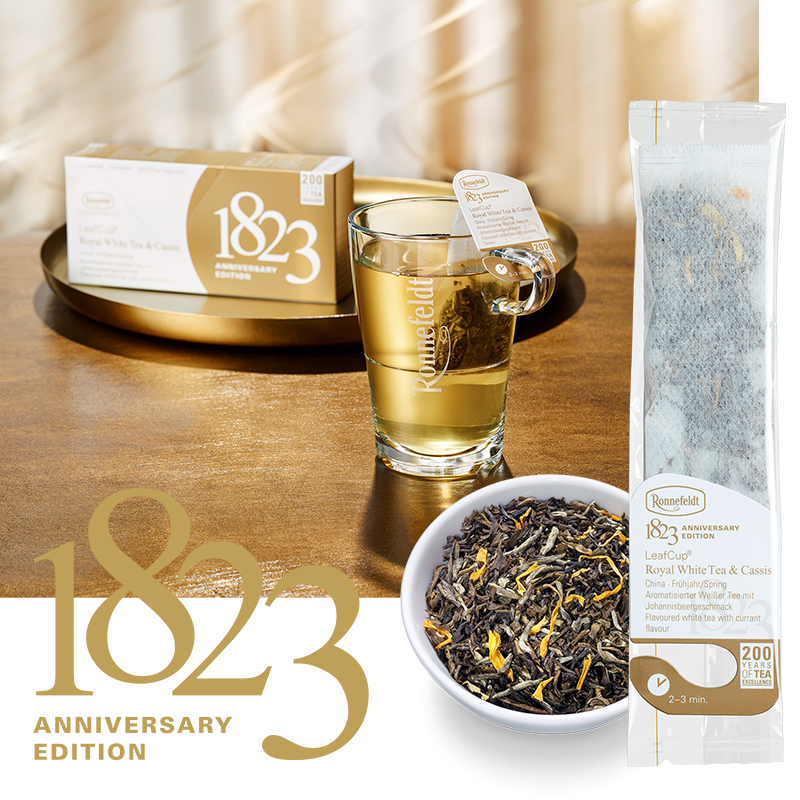 In honour of Ronnefeldt's 200-year anniversary, our tea tasters have selected an especially delicious anniversary tea: The 1823 Anniversary Edition Royal White Tea & Cassis.

The 1823 Anniversary Edition Royal White Tea & Cassis is a noble flavored white tea that has been refined with a fruity-mild cassis aroma. In addition to its light yellow cup color, it seduces with a particularly fine taste, with a mild-sweet character and a pleasantly fresh note. It is available both as loose tea and pre-portioned in the Ronnefeldt LeafCup® for business customers.

It comes from the traditional tea-growing area of Yunnan in China, a special place that is considered the birthplace of Chinese tea culture. The excellent white tea Royal White Tea & Cassis underscores the long history and expertise of our company. White tea is celebrated worldwide as one of the most exclusive types of tea – it was once reserved only for the Chinese emperor and his court.

The leaves for the refined Royal White Tea & Cassis originate from the Bai Hao cultivar. The tea garden in which it thrives is located at an elevation of 1,200 metres in the mountainous region of Pu-Erh. Only the first tender tea leaf and the still-unopened leaf bud with its silvery hairs are gently harvested by hand and processed with the greatest care.
200 YEARS
A journey through time
Legendary stories begin as fairy tales
Tea has accompanied mankind for centuries. Wherever this amazing plant conquered new continents, it led people to cultivate its enjoyment. Owing to his fascination for tea, Johann Tobias Ronnefeldt founded Teehaus Ronnefeldt 200 years ago. And thus began the history of Teehaus Ronnefeldt.

So take a little break, enjoy a cup of tea and immerse yourself in the history of Ronnefeldt.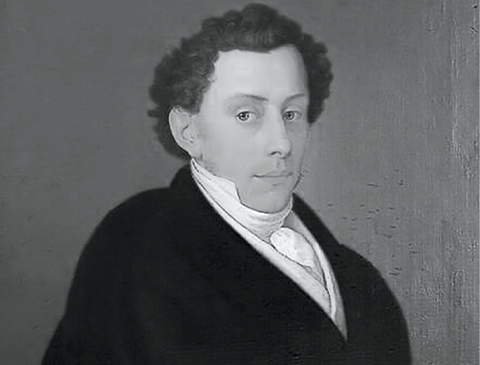 1823
Founding
After completing his apprenticeship and expanding his knowledge of the import and export business, Johann Tobias Ronnefeldt set up shop as an independent importer in his hometown of Frankfurt in 1823.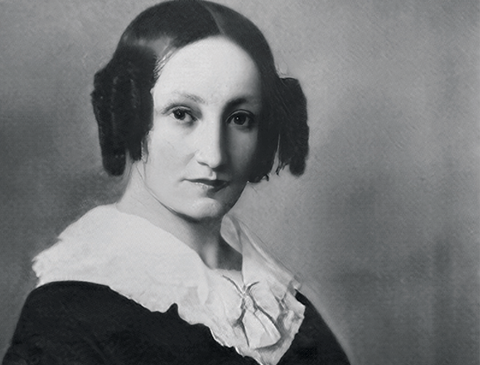 1845
Friederike Ronnefeldt takes over the business
Johann Tobias Ronnefeldt died on 14 August 1845, leaving his wife with five underage children and a business that had since grown to a considerable size.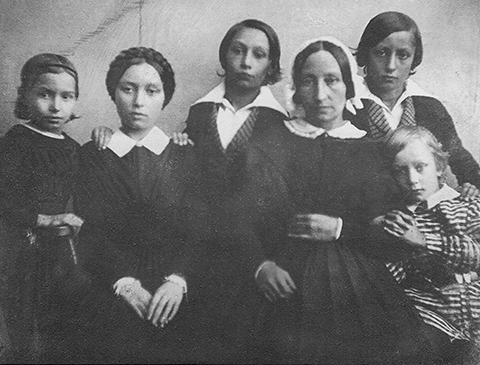 1860
The next generation
Carl Adolf and Philipp Wilhelm, the sons of Friederike and Johann Tobias Ronnefeldt, took over management of the tea trading company. Carl Adolf continued to take an active role in the business until he was 87 years old. His son Rudolf took over management at the end of the 19th century.

Photo: Friederike Ronnefeldt with her children ca. 1847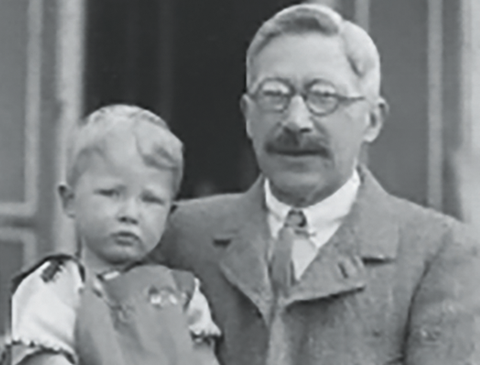 1884
Move to Frankfurt's Zeil shopping street
Carl Adolf Ronnefeldt acquired the large building on the Zeil, formerly the home of an important chronicler of the old imperial city from the von Lersner family. Ronnefeldt had in the meantime become a well-known tea brand.

Photo: Rudolph Ronnefeldt with grandson Herwarth Westphal ca. 1926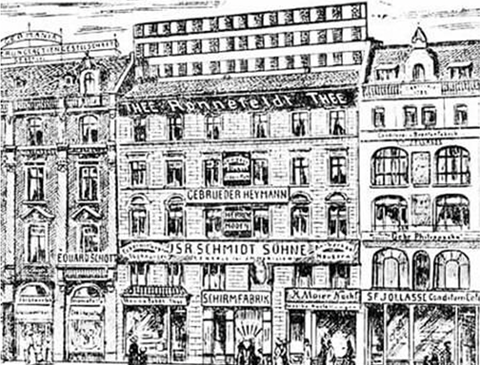 1904
Relocation to Mother Goethe's house
When the new Wronker department store was built on the Zeil, Ronnefeldt relocated to Rossmarkt 8, the building where Catharina Elisabeth Goethe, mother of Johann Wolfgang von Goethe, lived until the end of her days, the legendary 'Golden Fountain'.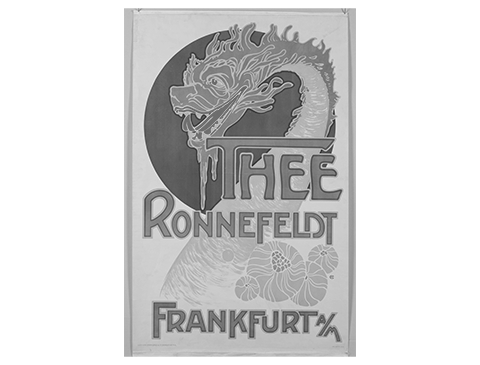 1904
The dragon poster created by Hans Christiansen
In the same year, Hans Christiansen, one of the Art Nouveau artists from the Mathildenhöhe Darmstadt Artists' Colony, designed an advertising poster for the tea house with a dragon's head as a symbol for tea from China.

Photo: Wolfgang Fuhrmannek, Hessisches Landesmuseum Darmstadt, CC BY-SA 4.0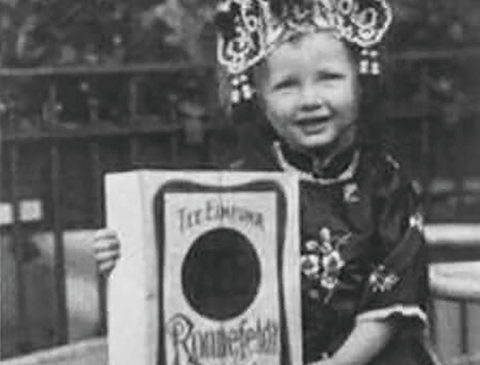 1962
Tea business in the hands of the third generation
Herwarth Westphal, the grandson of Carl Rudolf and great-grandson of Friederike and Johann Tobias Ronnefeldt, became co-owner of Ronnefeldt.

Photo: Herwarth Westphal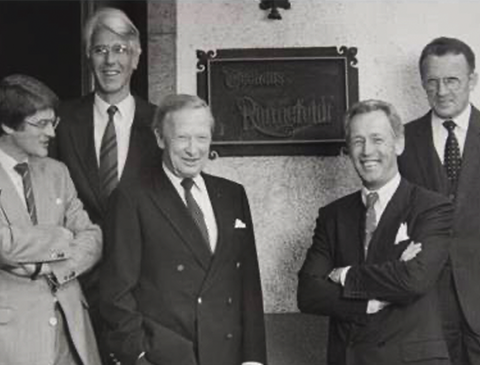 1984
Handover to Frank Holzapfel
At Herwarth Westphal's request, Frank Holzapfel took over Teehaus Ronnefeldt as sole partner in 1984, at the age of 45. He changed the company's strategy and repositioned the Ronnefeldt brand back to its origins as a gourmet and luxury product for the four- and five-star hotel industry.

In recognition of and appreciation for his life's work, he was posthumously awarded the Brillat Savarin Plaque in 2019, one of the highest honours in the hospitality industry.

Photo: Centre left: Herwarth Westphal; centre right: Frank Holzapfel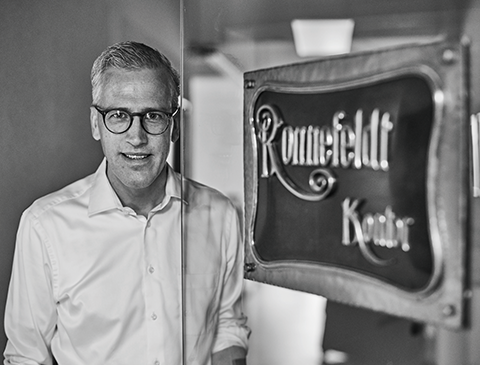 2005
Second generation of the Holzapfel family
Jan-Berend Holzapfel, Frank Holzapfel's son, became Managing Director and Co-Owner of Ronnefeldt. He focused on the strategic expansion of core markets and new international markets.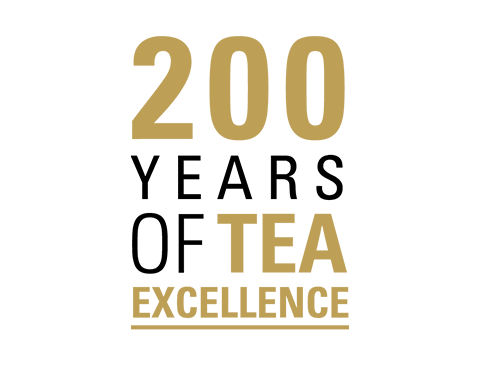 2023
200th anniversary
Ronnefeldt celebrates its 200th anniversary and continues to focus on excellent gourmet tea from the best tea gardens in the world.

The Next 200 Years of Tea Excellence.
Family business with tradition and a future

Tea brings with it centuries of tradition, diverse cultures and a promising future. What was initially celebrated in style in European tea gardens and tea houses is today enjoyed by connoisseurs in both private settings and upscale international dining establishments. Instead of the sommelier, the tea master comes to the table; instead of the wine list, an exquisite tea menu is presented.

We, too, have gained a great deal of experience over the past 200 years. As a family-run business, we have been able to pass this knowledge on from generation to generation.

And we will take this knowledge with us into the next 200 years.

As a dynamic company, it is important to us to move with the times and anticipate current challenges – sustainably and responsibly. Our focus is always on the enjoyment of a special beverage in harmony with nature and our values.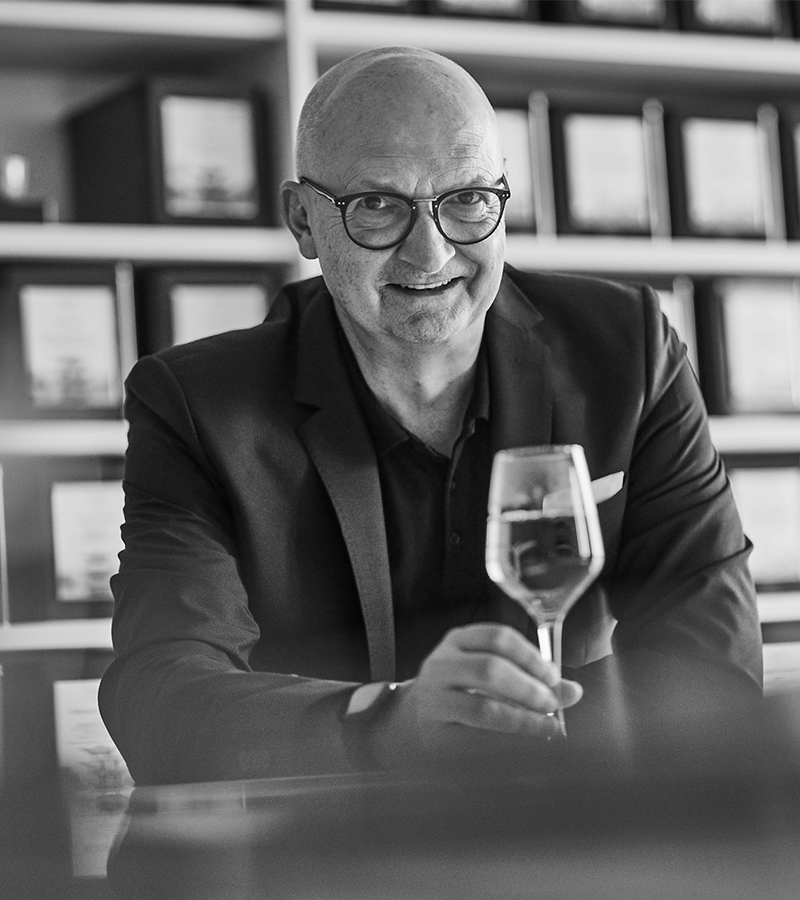 TEA EXPERTISE
for excellent service and advice
High-quality tea means commitment.

A clear commitment to quality, taste and hospitality at the highest level.

I have been part of Ronnefeldt since 1992, and am full of conviction and passion for this wonderful product of nature. At the Ronnefeldt TeaAcademy®, I have met so many tea enthusiasts who share this passion.

Even though tea is one of the oldest beverages in the world, it still requires good advice. This shows how diverse and multifaceted this unique product is. Not all teas are the same.

Alongside coffee, wine and the like, it still plays a secondary role on many menus. This makes the decision to offer high-quality tea in the hotel and catering industry a clear commitment and a trait that sets us apart. The quality of the tea is a sign of a true host – both in restaurants and at home.

Once you have introduced people to the world of tea, it quickly kindles a special kind of enthusiasm – one that can last a lifetime.

Talking about tea, tasting it in its diversity and bringing people closer to the product is truly enriching. It makes me proud to see the perfected expertise with which the graduates of the Ronnefeldt TeaAcademy® carry on the tradition of tea's distinctive character.

You are our tea ambassadors to shops, to guests and among your family and friends.

Together, let us carry this wonderful tea culture and expertise out into the world.

Sincerely,
Bernhard-Maria Lotz


PRIZE DRAW
Journey to the origin of tea
On the occasion of our 200th anniversary, we would like to thank you for your loyalty.

In return, we are taking you to the roots of our product and giving away an exclusive trip to the origins of the wonderful natural product tea.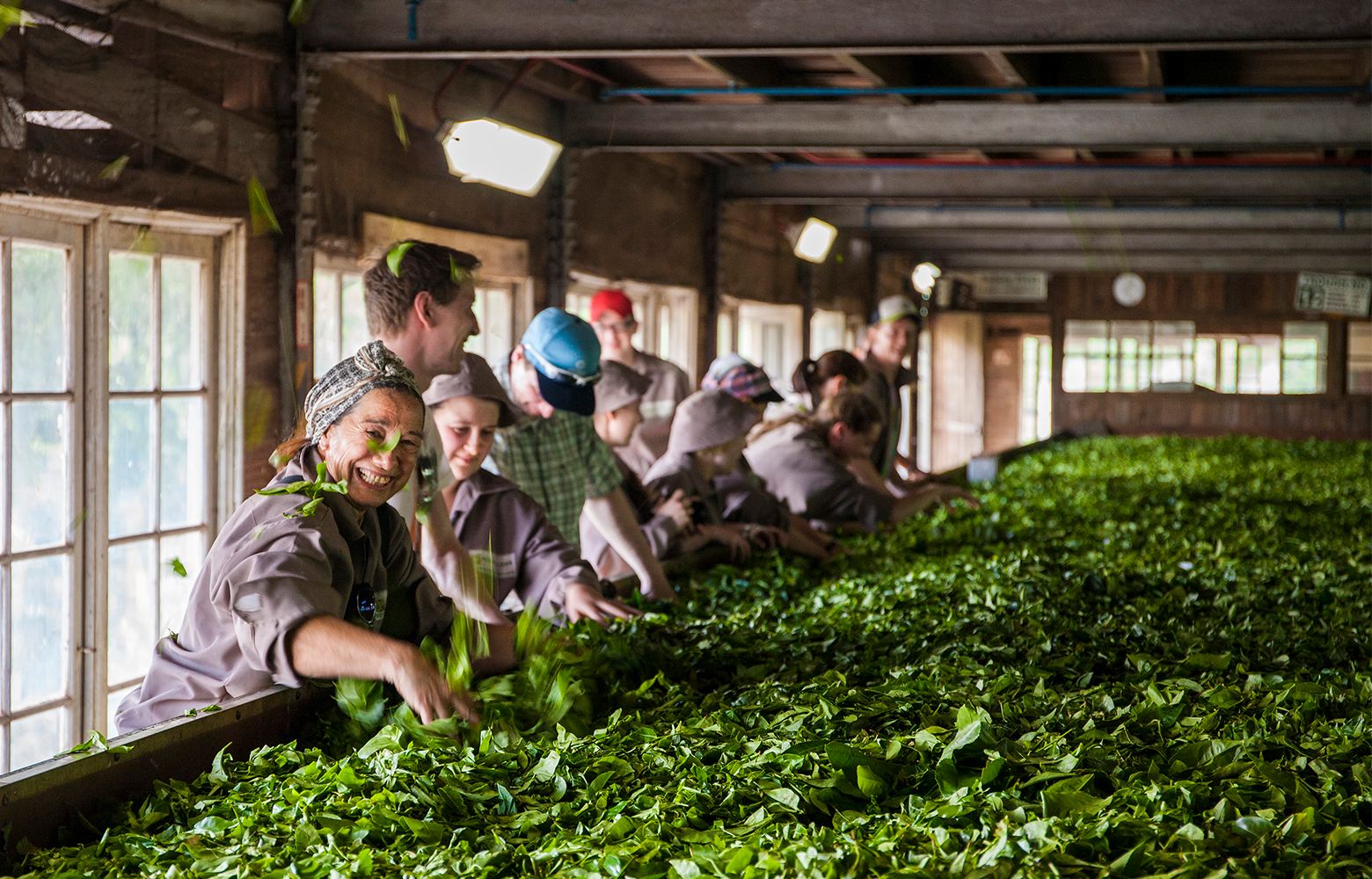 Have you ever been to the place where tea originated?
To celebrate its 200th birthday, we are giving away an exclusive trip to the country where tea originated, including a flight, overnight stay and an exciting social programme with the Ronnefeldt TeaAcademy®. From the plucking of tea leaves in the tea garden, to processing in the production facilities, to tasting different qualities – you will experience everything that goes into a cup of tea on our joint tea adventure in 2024.
It's that simple:
Fill in the contact form
Submit and secure your chance to win a trip to the origins of tea.
The closing date for entries is 30.09.2023. The winner will be notified by 31.10.2023.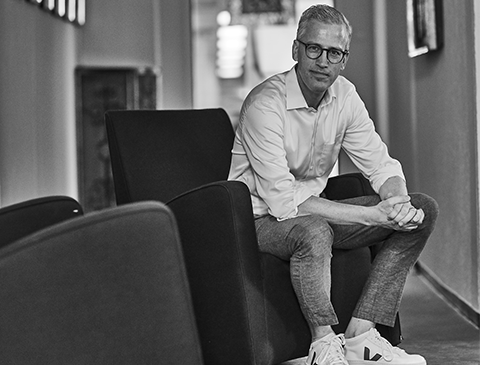 GENERATION NEXT
A family business with a love of tea
Tea is both a tradition and a companion of modern life. That is why it can develop so wonderfully as part of a family business. Herwarth Westphal, great-great-grandson of Friederike Ronnefeldt, handed over management to Frank Holzapfel, who passed it on to his son Jan-Berend. For a successful future with tradition.
MODERN TEA
Tea is trendy
Afternoon tea has long since ceased to be a solely British phenomenon. In recent years, it has become increasingly popular in many countries around the world. And it knows no culinary limits. Tea can be enjoyed with any type of food – be it sweet like chocolate or salty like cheese, filling like a sandwich or small and delicate like a macaron. The wide array of tea specialities can be served in different ways: chilled, mixed, flavoured and above all, never boring. Tea complements our colourful, modern lives.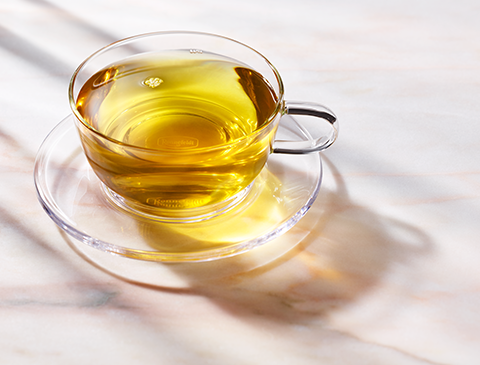 HIGHEST QUALITY
For the pleasures of tea
Our heart belongs to tea. That is why we make no compromises in the production of our high-quality varieties and compositions. From careful harvesting in the best tea gardens to refinement for the highest level of enjoyment.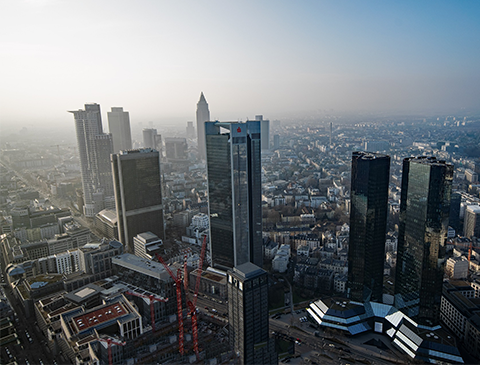 NEW WORK
Relocating the company headquarters
This year we are not only celebrating our anniversary, but also opening a new chapter in the company's history: Ronnefeldt's company headquarters is moving. The new office is located in Frankfurt's Westhafen with a wonderful view of the River Main. With this move, we are once again taking up our historical roots. Until 1990, Ronnefeldt had a bonded warehouse in Westhafen.

With the new location, we have been able to achieve our desire for flexible, modern, sustainable and communicative office space to create a liveable working culture. Having been founded in Frankfurt, it is also important to us to remain loyal to our tea trading company's birthplace.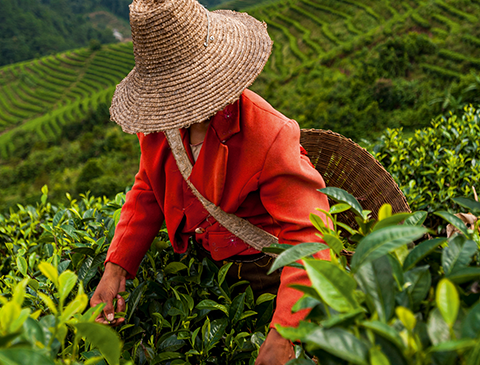 SUSTAINABILITY
Environmental responsibility
For us, as traders of a natural product, the pursuit of excellence goes hand in hand with sustainable business practices. In order to ensure an intact ecological system for future generations and the next 200 years of tea history, it is a matter of course for us to define environmental and social sustainability as a central quality criterion of our work. For this reason, the owner of our company, Ronnefeldt, Jan-Berend Holzapfel, personally oversees all sustainability projects.

The selection of our tea gardens is also based on sustainability criteria: Rwanda, for example, is a country where tea cultivation isn't the only surprise. Its measures when it comes to environmental protection, biodiversity protection and successful land use make Rwanda an ecological pioneer in Africa.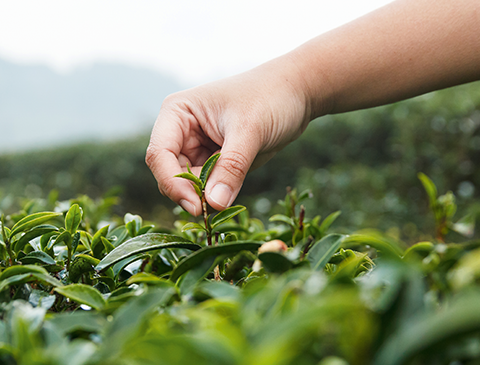 CAREFUL HANDIWORK
"Two leaves and one bud"
There is no substitute for expert hand-picking when it comes to high-quality tea. This is the only way to harvest according to the principle of 'two leaves and one bud': only the end bud and the two uppermost tender leaves find their way into our teas.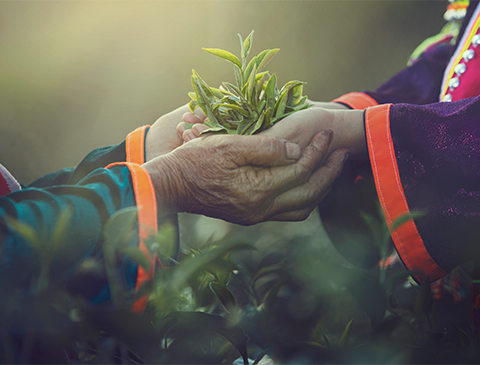 RESPONSIBILITY
Social projects at the source
For Ronnefeldt, social responsibility is a matter dear to our hearts and is an important quality criteria. We therefore place great value on tea-specific and regional funding initiatives, as this is where the greatest potential to provide effective support lies – in the tea-growing regions and for the people that work and live there.

To achieve this, we work closely with two organisations that are committed to socially and environmentally sustainable business practices in the countries of origin. Ronnefeldt has been a member of the non-profit organisation Ethical Tea Partnership (ETP) since 2013 and has been a partner and supporter of the Childaid Network for over 10 years.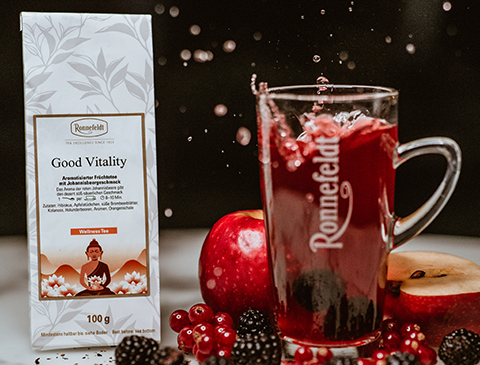 COMMUNITEA
Become part of the Ronnefeldt CommuniTEA.
Stay informed, see what we are up to every day and find out what make our tea delicious. Be inspired by the exciting stories about Ronnefeldt in our Instagram feed.
Ronnefeldt on Instagram
LET´S PARTEA
We're celebrating – join us.
Musical accompaniment is part of every successful birthday! We've put together the right songs in a Spotify playlist to get you in the mood for the anniversary – to dance, celebrate or simply enjoy.